Helping you preserve your valuable rugs for generations to come with expert rug care, cleaning, restoration, preservation, and protection services. Oriental handmade rugs are always washed by hand & never by machine – eliminating risks of dye bleeding, cross contamination, shrinkage, or damage.
A full-service rug company.
Based in Severna Park, Maryland, CRC is a family owned and operated rug company backed by over 30 years of experience and thousands of satisfied customers.
More than just a carpet rug cleaners, Capital Rug specializes in one-of-a-kind woven textiles, blankets, Kilims, flat-woven textiles, tapestries, and other forms of woven art – from Turkey, Spain, France, India, China, Iran, Bulgaria, Nepal, Afghanistan, Pakistan, Eastern Europe, Western Asia, & surrounding areas.

Our Services
Cleaning & Hand-Washing
Genuine Washing by Hand
Wool, Silk, Synthetic
Pet Urine & Stain Removal
Deodorizing
Dry Cleaning
Repair & Restoration
Fringe
Binding
Hole Restoration
Pocket Installation
Curling Prevention
Appraisals & Valuations
For Insurance Claims
For Estate Purposes
Retail, Resell, & Replacement Value
Written Appraisal Document
Protection & Preservation
Moth-Proofing
Stain Protection
Non-Slip Pad
Secure Storage
Additional Services:
Rug Sales
Design Consultations
Questions, comments, concerns?
We offer expert advice with ease and convenience. Please don't hesitate to get in touch. We're here to help.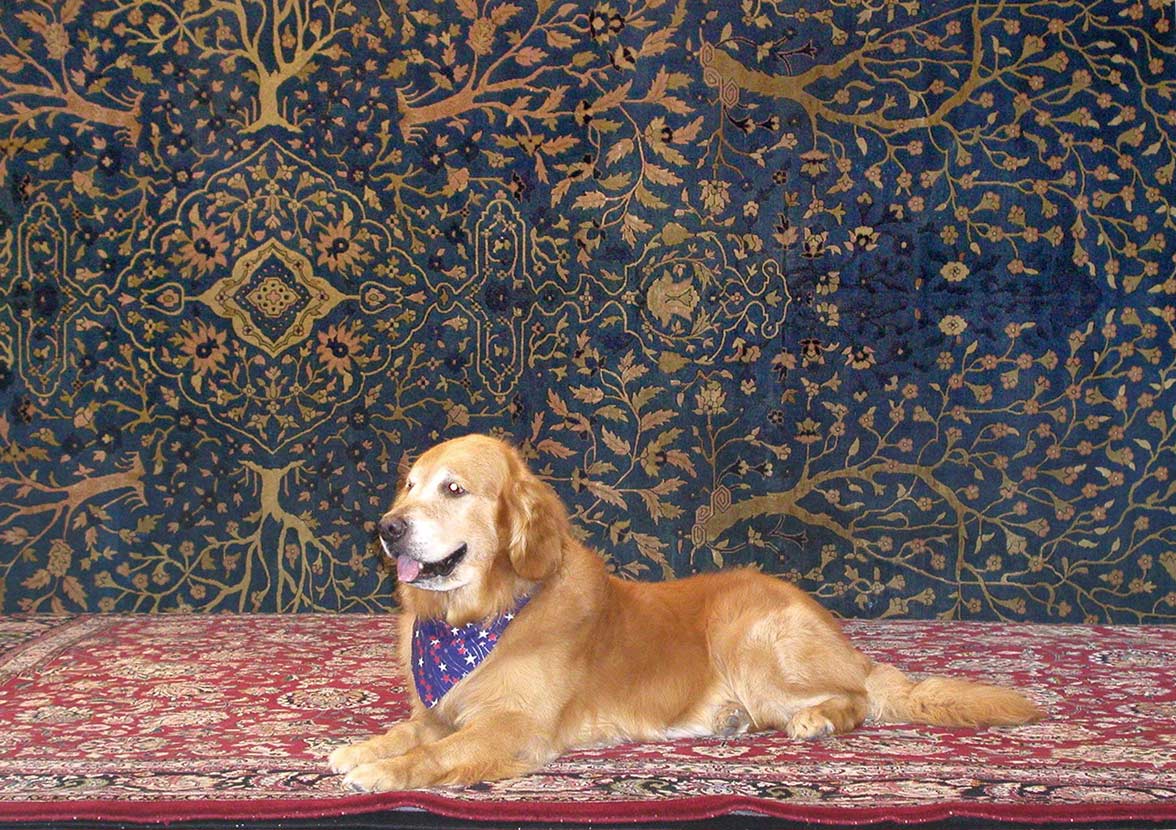 Background
Knowledge of design and appreciation for the art was passed down for generations.
Mr. Wardak, rug specialist and company founder, was an orthopedic surgeon overseas and moved to the U.S. with the ambition of providing a better future for his family and young children. Mr. Wardak wanted to continue working in medicine at John's Hopkins while pursuing his medical license, but that's not easy when you have three baby boys. So, Hamid Wardak opened a business.
Knowledge of design, care and appreciation for the art came naturally as this information had been passed down for generations from his family's experience in the trade.
Having created great relations with thousands of clients throughout the years, Mr. Wardak is known to be a man of integrity. One-of-a-kind rugs always receive personal attention. All work is done by hand and never by machine. The family company treats each and every rug with the tenderest of care, as one that belongs in their own home.
What's Next:
Why Us?