Rug Pad for Hardwood Floors
Your rug pad will be custom-cut to the size of your rug. – We'll make sure the pad is a few inches smaller than the rug to make sure it remains hidden.
Non-allergenic. Odor-free.
Mold/mildew/moth resistant.
Adds extra comfort with a full 1/3″ thick padding.
Reversible – For use on hard surfaces or carpet.
Can be trimmed for custom size.
Guaranteed for 20 years.
Made in USA.
Thermal-set ridges on the upper surface
In an exclusive pattern of chevrons, running in multiple directions, enables the pad to grip the rug more effectively and prevents lateral motion in ANY direction.
Superior natural latex rubber formulation
In a new, exclusive hexagonal "tire tread" pattern – no matter how slippery, and provides the highest degree of non-slip traction.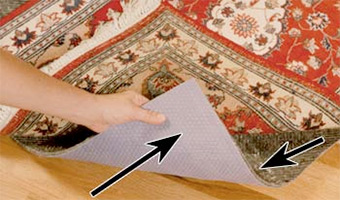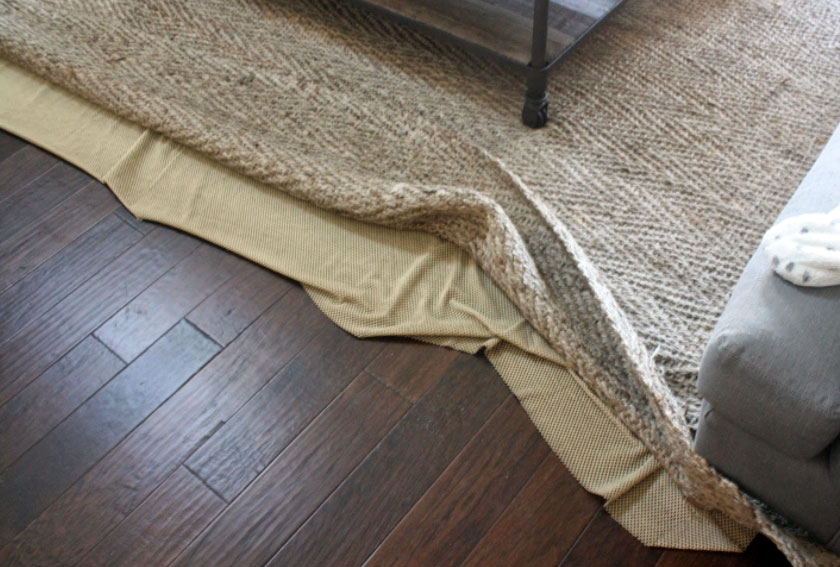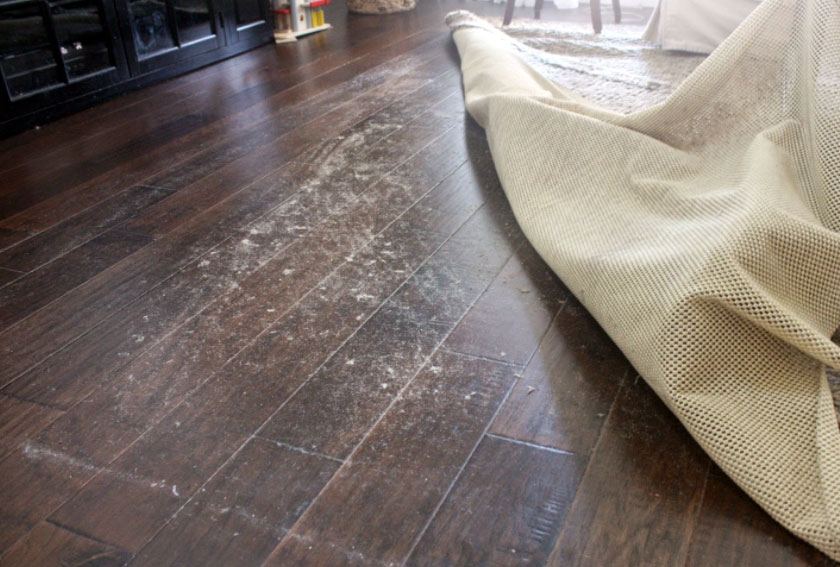 Avoid: Open weave rug pads are not ideal for Oriental rugs
Open weave rug pads are the ones with holes in them. These are very common in most stores and are fairly inexpensive. While a majority of people choose this type of rug pad to prevent rug slipping at a low price, it is not ideal for finer Oriental Rugs.
The construction of the holes in the rug pad allow for penetration through to the floor and this allows the Oriental Rug to feel the wear. Since most of these open weave rug pads are either plastic or nylon with an adhesive, they normally stain the floor and people want to avoid this kind of floor damage.