Fine rugs are always hand-washed.
Each rug is treated with individualized attention & care.
Satisfaction guaranteed or we re-wash for no charge.
We don't use machines.
These methods are not recommended and will increase the risk of rug pile damage, dye bleeding, shrinkage, & cross-contamination.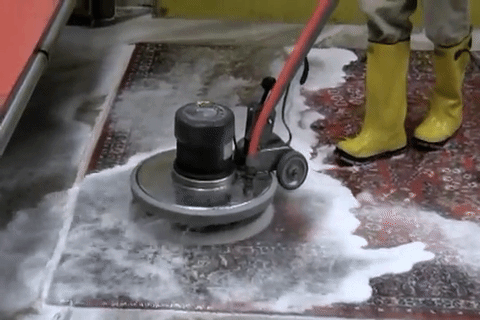 Rotary Machines
Over wetting and pile distortion can occur with careless operator. Improperly scrubbing or incorrect brushes are a principal cause of pile distortion.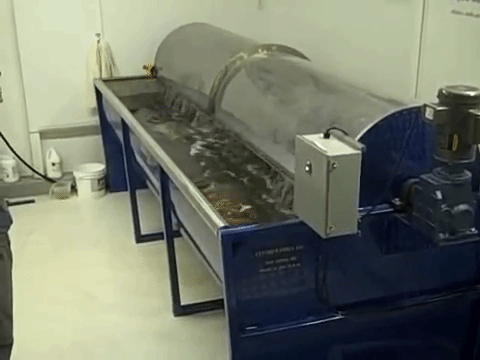 Wash Tubs
1,500 gallon tank tumbling up to 15 rugs simultaneously. Cross-contamination may occur, as well as dye bleeding and transfer from one rug to others.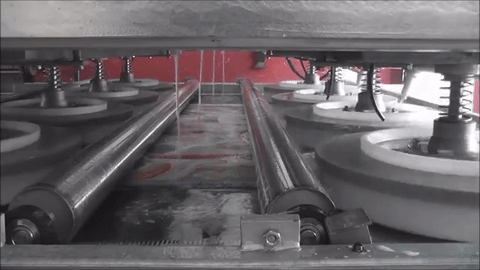 Automatic Systems
At high speeds – rugs are fed into the machine from one end – pressure soaked and scrubbed by multiple spinning heads – rinsed off and exit on the other end.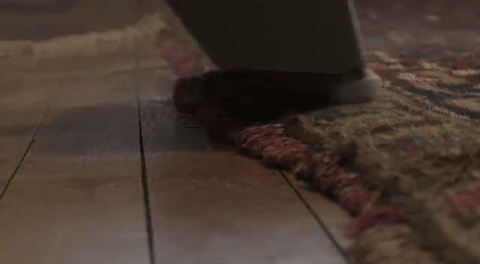 Steam Cleaning
Never gets dirt out of the rug's foundation. Dirt bearing water which is not extracted from the carpet can result in growth of mildew, browning or wicking, and damaged floors.
Our Process
A customized approach.
No two handmade rugs are the same. Our rug specialists will treat each rug with special attention, using a cleaning process that is customized for each particular type of rug. All work is done by hand at our state of the art facility.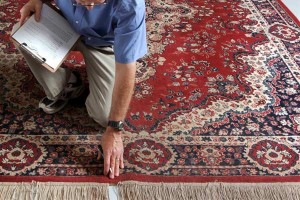 1. Inspection & Dye Bleed Testing
Your rugs are measured, inspected and tested for dye bleeding. We look for damaged and weak areas. We'll point these areas out and provide an estimate for repair plus give you a best course for action, whether it's necessary or worth the investment.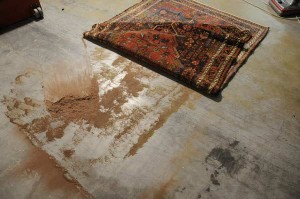 2. Rug Dusting
Dusted front and back. Settlement of dust, sand, or grit lay at the foundation of your rug and reduce the life of a oriental carpet by causing premature wear. Your rugs are dusted to bring out these particles. An extremely important step in the process, it cannot be preformed in your home.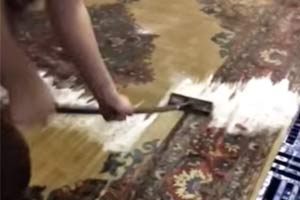 3. Hand-Washing
Soaked front and back with plenty of clean, cold water, rug shampoo (non-toxic) is applied and then hand washed – scrubbing direction going the way of the rug pile. All work is gently done by hand to insure that no damage is caused.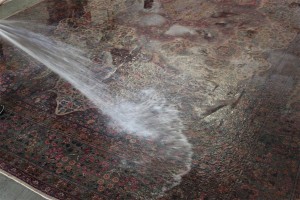 4. Thorough Rinsing
We'll rinse and squeegee the front and back to remove the remaining rug shampoo, contaminants and particles completely. We make sure no residue of any cleaning or spotting agents is left in the rug.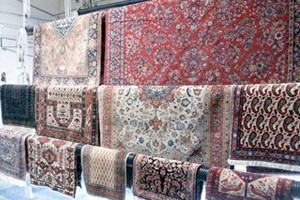 5. Water Extraction & Drying
Any remaining water is extracted from the your carpet using an extraction vacuum. There is no dripping. The rug is carefully hung to dry in a temperature controlled room with filtered air drying conditions.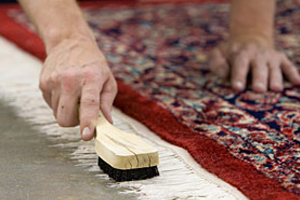 6. Fringe Cleaning
If we determine the rug needs another wash, it will be washed again safely. If the wash is successful, we proceed to the fringe. We pay special attention to the fringe. It is handled delicately – hand washed, rinsed, and dried. We never use bleach – this will break fibers.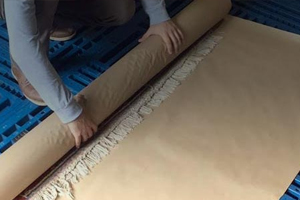 7. Wrap for Pickup or Delivery
The rugs will be wrapped for protection. A staff member will notify you for pick up or schedule a delivery. When your rug is delivered, it will be placed exactly where you desire. We will move furniture for no additional charge.