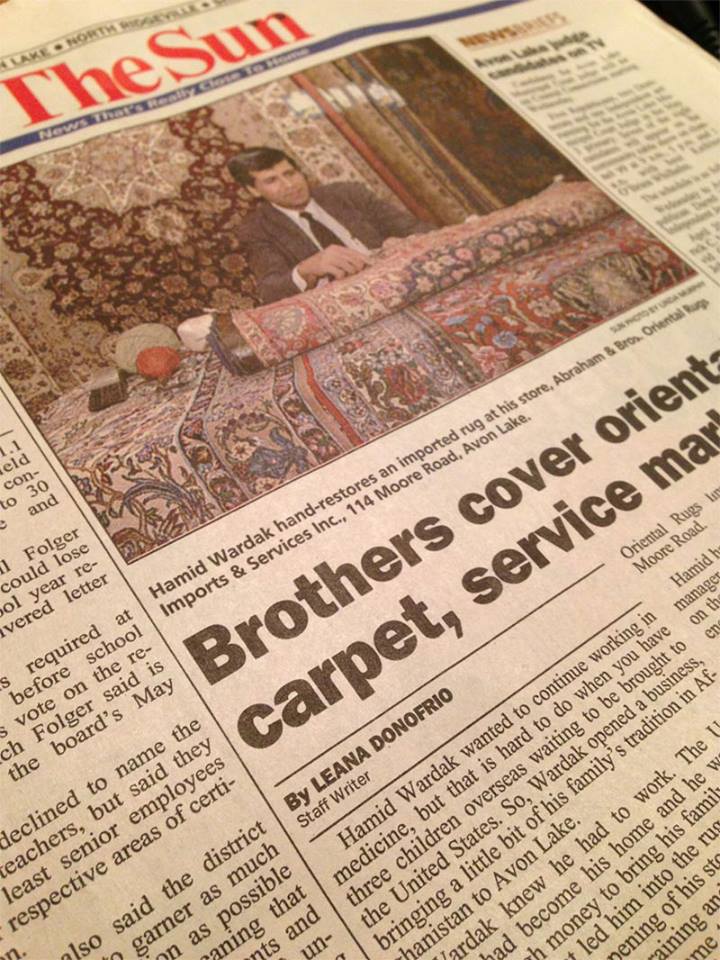 The Sun
April 7, 2005
By Leana Donofrio
Hamid Wardak wanted to continue working in medicine, but that is hard to do when you have three children overseas waiting to be brought to the United States. So, Wardak opened a business, bringing a little bit of his family's tradition in Afghanistan to Avon Lake.
Wardak knew he had to work. The United States had become his home and he wanted to earn enough money to bring his family here from Pakistan. That led him into the rug business and, eventually, the opening of his store last August.
A physician by training and a refugee from Afghanistan, Wardak came to the United States in 1993. Now an American citizen, he and his brother, Najib, recently opened Abrhama & Bros. Oriental Rugs Imports & Services, Inc., 114 Moore Road.
Hamid has worked as a rug salesman and store manager for 10 years. Najib learned to make rugs on the family looms and has 28 years of experience in Oriental rug repair and restoration. All repair and restoration is done on premises, allowing customers to see and follow the process.
The store directly imports classic, traditional and contemporary Oriental rugs and carpets from villages, small shops and large dealers in Afghanistan, China, India, Nepal, Pakistan and Turkey. The company also specializes in Persian rugs, including Isfahans, Nians and causal Nomad carpets and tribal rugs. The brother's business represents Rugmark, a non-profit organization. Hamid said this assures that no illegal child labor was used in manufacturing any rug or carpet.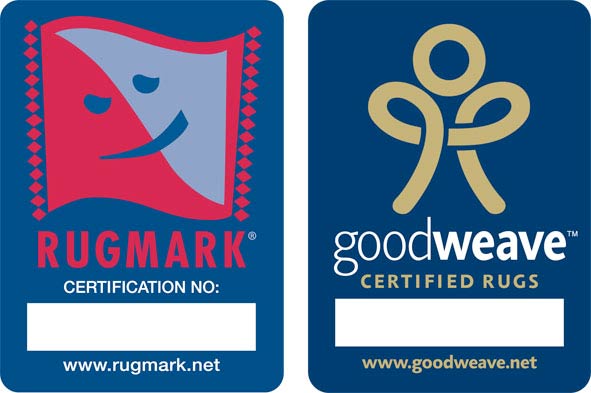 "Rugmark is a nonprofit retailer based in Washington D.C. They are trying to eliminate child labor in the rug making business. They work in Nepal, Pakistan, India, where there are child labor problems."
Wardak said the company goes to factories in the areas where they buy rugs to monitor the labor used and make sure no children are being exploited.
Abraham & Bros. is one of nine stores in Ohio that carry Rugmark rugs, from which 1.7 percent of the profit from their sales goes back to the county of origin to provide education for children.
Wardak and his brother provide a number of services for rug upkeep, including repair and cleaning by hand.
"We pay attention to every detail," Wardak said.
The company also provides information about how their rugs are produced. Unlike "artificial handmade" rugs, which are not truly hand-knotted, all the rugs at the store are hand-knotted. Wardak recalls a customer who had purchased what he thought was a handmade silk rug, but Wardak had to break the bad news that it was not real silk. One tip he has for knowing if you are purchasing a handmade, high quality rug is to make sure it does not have a "backing" on it.
"We tell our customers truthfully and honestly about a product," he said.
The company also does appraisals and in-home presentations, so a customer can see how a rug would look in their home. They also offer a unique service called a "rug search," where they will find rugs to fit unusual sizes or colors. "There is no one else like us in Ohio," Wardak said.
Store hours at 10am to 8pm Monday and Thursday, 10am to 6pm Tuesday, Wednesday and Friday, 10am to 5pm Saturday and 11am to 4pm Sunday.
Wardak said business is doing well, which is good news for his family who now live in Hudson. With fourth son, Wardak decided to name the store after his youngest, Abraham.
"I wanted to establish a business for my children," Wardak said.