Rug appraisals provide information about the value, age & origin of your investment.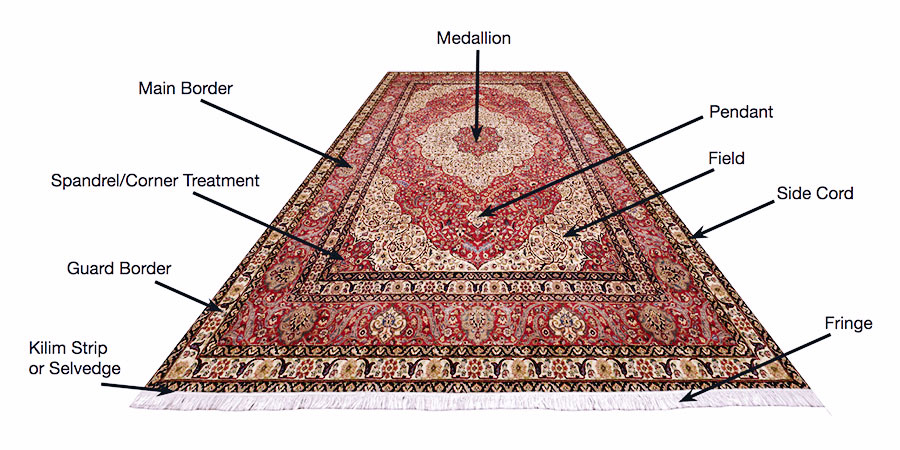 Our rug appraiser has over 30 years of industry experience & knowledge, from sales to service. Know the value of your rugs, it's worth it. Get in touch today. An rug appraisal document helps all parties in smooth resolution of matters.
Written rug appraisals will include:
Retail, Resell, and Replacement Value
Approximate Age
Country of Origin
Pattern & Design
Description of the Designs
Construction Type
Knots-Per-Square-Inch (KPSI)
Fiber Material
Condition and Damage Areas
Background & Border Details
Photographs
Complementary Valuations
We also offer rug valuation reports for individuals & insurance companies in case of water, fire or any other kind of rug damage. For more information contact using the form or call 443-883-5825 for details.
Indicators of Rug Quality
On the most basic level, cost or value is determined by market demand. When determining a rug's identity and quality, an onsite inspection is the best way to gather comprehensive information and it can also be done using a good set of images and notes.
Weaving Technique
Skill of Weavers
Quality of Materials
Dying Materials
Knot-count or KPI
Length of Pile
Weaving Quality Indicators
Design and Motif
Age
Claims Professionals
Claims adjusters and other claims professionals interested in learning more about valuing high-quality rugs can contact Hamid Wardak, CRC's founder and industry expert. We work with attorneys, individuals, insurers & adjusters, and restoration companies.
Oriental Rug Appraiser
Hamid Wardak possess a thorough knowledge of all types of rugs from the major rug-producing countries of the world. Mr. Wardak has developed an accurate sense of what a rug is worth, it's demand, and what it will sell for – both in present retail and wholesale markets.