We provide in-plant rug cleaning services for rugs from around the world including Navajo, Turkish, Afghani, Persian, Oriental, Persian rugs and modern machine made carpets.
Our Process
In-Plant Rug Washing:
Each rug is analyzed, tested for colorfastness, and hand-washed individually, eliminating the risk of dye color bleeding, damage, and cross-contamination.
Step 1
Drop-off rugs – Save 20%
or Schedule a free pickup online.
Drop your rugs off at either of our convenient locations and receive a 20% discount! No appointment necessary.
Simply let us know you have rugs to drop off for cleaning and we will take them from your car. Once your rugs are ready, we will call and you may pick them up at your convenience.
When you schedule a pickup, we'll help move any furniture placed on your rugs, inspect your rugs, get exact measurements and provide exact costs for the services requested. We'll provide an invoice with all of this information & answer all questions.
We'll roll and load the rugs, and reset your room back for you, happily.
Step 2
Rug Inspection
Colorfastness Test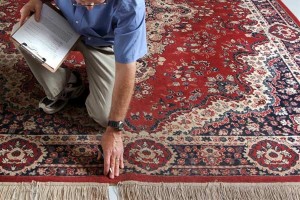 It's very important to inspect your rugs before we start the washing process.
Oriental and area rugs are made with delicate materials such as wool, silk, cotton, a unique blend and synthetic materials, so we need to correctly analyze the construction, condition and utilize the appropriate process.
Each rug is treated according to its' characteristics.
We analyze the knot structure, dyes, condition, age, & damage.
Inspected for any per-existing conditions or problems.
Tested for colorfastness.
Step 3
Rug Dusting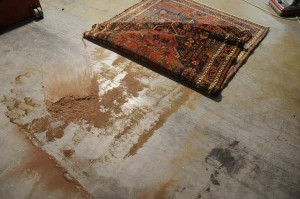 Settlement of dust, sand, or grit can reduce the life of a carpet by causing premature wear.
We vacuum (front/back) to remove fine particle soil. This is an important step in the cleaning process, and is not included at cleaners offering on-site cleaning, dry cleaning, steam cleaning and other cleaning methods.
Step 4
Rug Washing by Hand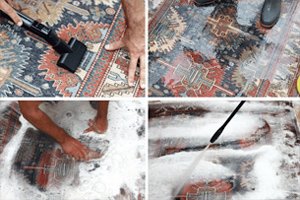 The rug is soaked front and back with plenty of clean, cold water.
An organic rug shampoo is applied and the rug is hand-washed going the way of the pile.
All work is gently done by hand to insure that no damage is caused.
While the process is more time consuming, it enables us to remove dirt, pet stains/odor and allergens from your rugs and make them look beautiful, preserving their value and ability to be passed on as family heirloom.
Step 5
Rinse & Repeat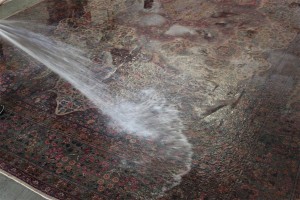 We continue to rinse and squeegee rug until we stop seeing bubbles (cleaning solution) – only clear cole water.
Step 6
Water Extraction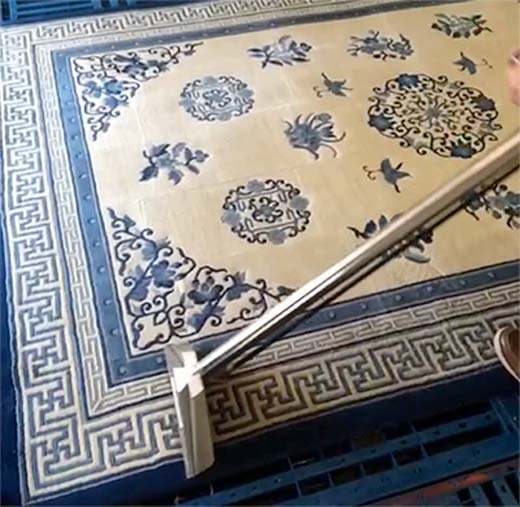 (No Dripping)

Approx. 99% of excess water is extracted using an extraction vacuum.
Step 7
Rug Drying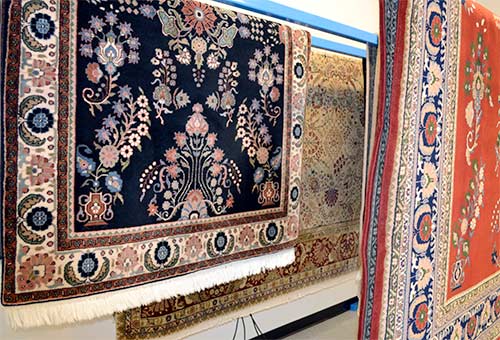 Temperature controlled room – filtered air drying conditions, with no allowance for growth of mold or bacteria.
Step 8
Fringe / Details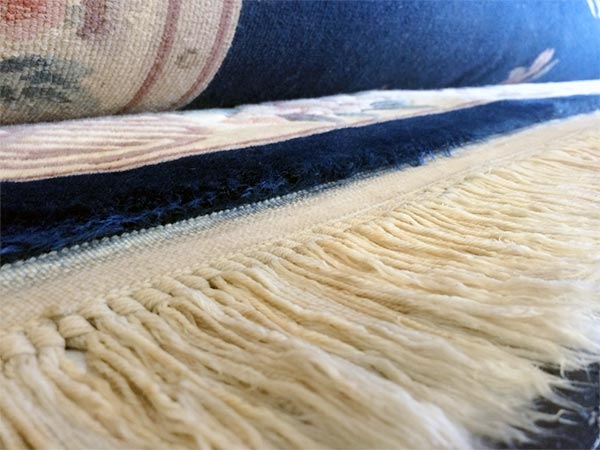 Hand-clean the fringe.
Step 9
Final Inspection & Wrap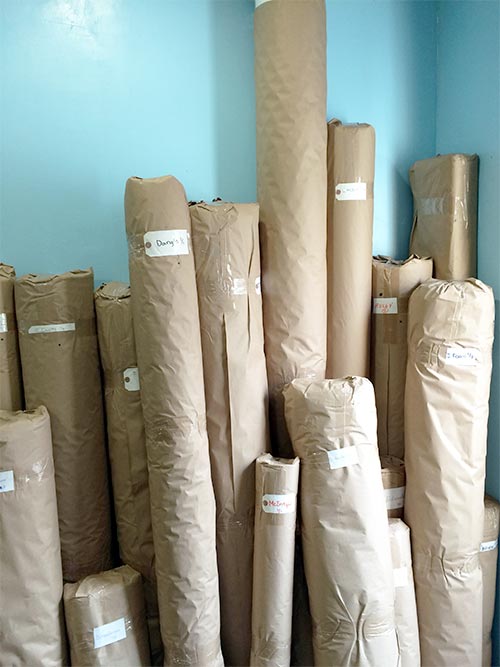 Your rug will be wrapped to protect it from dust and environmental soils until it is picked up or delivered.
The End Result
Cleaner & Healthier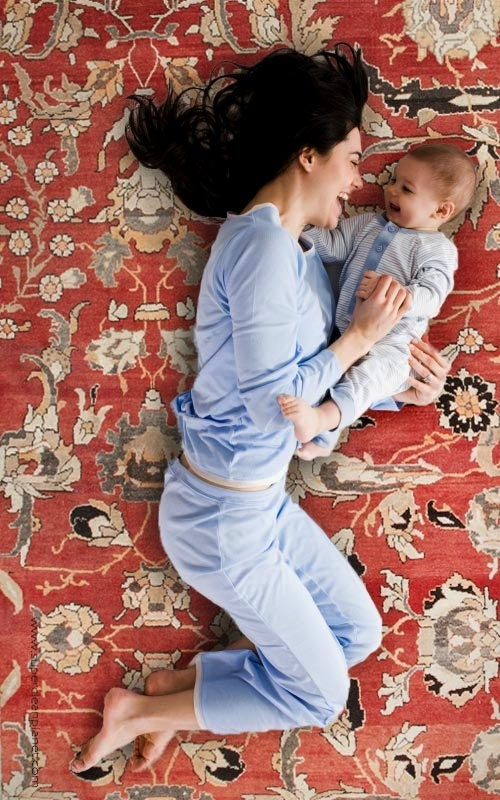 We'll return your rugs back to you – free of residues, allergens, dirt, stains, soil & toxic substances – cleaner & healthier for you & your family.

My experience could not have been more pleasant from start to finish and I would recommend this company to anyone looking for professional care for their valuable oriental rugs.
Kimberly / Southern MD
Google+ Review
In-Home Rug Cleaning
Carpet cleaners offer in-home rug "steam cleaning" which only cleans the surface, leaving fine dirt and micro particles at the foundation. Also, if the rug does not dry fast enough, the opportunity for mold growth and odor arises. Learn More
Rug Care Tips:
Shedding of loose fibers is normal and will diminish with regular vacuuming.
To prevent dust and crumbs from settling into your rug, vacuum regularly and/or shake.
Do not pull loose ends. Clip them with scissors to remove.
Keep away from excessive moisture.
Blot spills immediately with a white cloth.
Professional rug cleaning recommended as needed.
Harsh chemicals may damage or fade rug.
Use rug protectors under heavy furniture.
For indoor use only.
FAQs