Area & Oriental Rug Cleaning Services
Oriental and area rugs are made with delicate materials such as wool, silk, cotton, a unique blend and synthetic materials, so we need to correctly analyze the construction, condition and utilize the appropriate process.
Capital Rug Cleaning provides in-plant rug cleaning services for area rugs, Oriental carpets, silk rugs, fine Persian rugs, antique rugs, heirlooms, and more including:

Types of Rugs:
Braided Rugs
Handmade Carpets
Hand-Hooked Carpets
Hand-Tufted Rugs
Flat-weave Rugs
Hand Woven (Kilims/Dhurries)
Fine Persian Rugs
Antique Rugs
Flokati/Shag Rugs
Tapestries/Needle-Points
Machine-Made
Karastan Rugs
Types of Rug Fibers:
Wool Rugs
Wool/Silk Blended Rugs
Pure Silk Carpets
Cotton Rugs
Cowhide Rugs
Olefin/Polypropylene Carpets
Viscose Carpets
Natural Fiber Carpets
Synthetic Carpets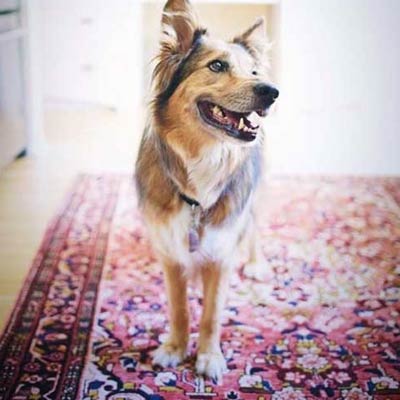 Pet Urine Stains & Odor Removal
Eliminate pet urine, mold and mildew, vomit, and smoke odors at the source with our quick and efficient rug deodorizing service. These tough odors may not be fully removed by our deep washing process, so we recommend deodorizing services depending on the state of your rug.
Rest assured when your rug returns to you, it will smell fresh and free of all previous odors.
Our Rug Washing Process
Our rug washing process is unique for every rug. Two rugs are never washed simultaneously, never share the same unclean water, eliminating cross-contamination problems.
We begin by thoroughly inspecting your rugs.
We check for damaged areas, dye-bleeding or other factors to take into consideration before we wash.
After your rugs are inspected by our rug specialist and given the green-light we begin the washing process.
It is important to point out that before we wash your rug, it is thoroughly dusted.
After your rug is dusted, it is soaked front and back.
Our cleaning solution is applied.
The rug is hand scrubbed in the direction of the rug pile.

– We do not use scrubbing machines, wash tubs or any other cleaning machines.
– Using these machines create the risk for pile distortion, cross-contamination, or rug damage in general.

After thoroughly hand-washing your rug, we rinse the entire rug and the water is extracted.
Then we pay special attention to the fringe and edges of your rug.
Finally the rug is hung to dry which takes about 24 hours.
When your rug is completely dry, it is brought down to be wrapped.
It is inspected once more.
If we feel that the rug needs to be washed again for better results, you will be notified and we will begin the process once again.
You're notified to either pick up your rug or we schedule a time for delivery.
The End Result: Your rug is free of residues, allergens, dirt, grime, soil & toxic substances – cleaner & healthier for you & your family.
In-Home Rug Cleaning
Carpet cleaners offer in-home rug "steam cleaning" which only cleans the surface, leaving fine dirt and micro particles at the foundation. Also, if the rug does not dry fast enough, the opportunity for mold growth and odor arises. In-Home Rug Cleaning