Stain Protection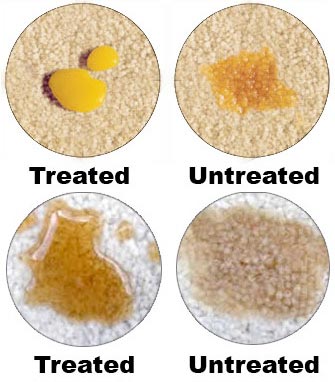 Creates a powerful, invisible shield around each rug fiber to keep dirt, dust and liquids from lodging within the carpet.
Continue to protect you're rugs after they've been professionally cleaned with a stain protector. Professionally applied, scotchgard stain protection helps prevent all types of oil and water based spills and stains to become permanent.
Recommended to be applied after wash.
Professionally applied.
Non-toxic and safe for pets and family.
Won't change the look or feel of carpet and rugs.
Dries quickly and leaves no odor.
Triple Protection Formula – repels spills, blocks stains and resists soiling.