5.0 Joanna
If anyone needs some tender loving care for their rugs, please call Capital Rug Cleaning. My 60 year old rugs look new and the professionalism of this family business was a joy.
5.0 Ruth
Capital Rug Cleaning did a fantastic job cleaning the antique rugs we purchased. They picked up the rugs at our home and delivered them once they were cleaned. Their service was efficient and effective, and they are absolute gentlemen.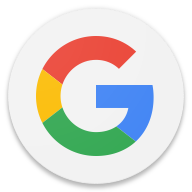 Google Reviews
5/5Riken
Used Capital Rug Cleaning a couple times now for cleaning area rugs. Each time, they thoroughly explained the cleaning process, inspected my rug, and annotated any potential areas of concern. Turn around time for my orders was about a week. During pick-up, the rugs were securely wrapped in thick paper for protection. The cleaning itself was extremely thorough. I immediately noticed colors were much richer. The rug material remained soft and undamaged. It's obvious Capital Rug Cleaning has a passion for and great knowledge of carpeting and takes pride in their work. Highly recommend!
5/5Christine 6 months ago
I had several cat stains on my rug. I did not think they would come out. My rug is spotless! Did such a wonderful job.
4/5Sean 2015
Capitol Rug was one of the few places that could clean my flokati rug, and they did a wonderful job. I will bring all my other rugs to them for the same expert care. The owner and his son were a pleasure to work with. I highly recommend them for your rug needs. Thank You very much!!!
5/5Kim 2015
Capital Cleaners did a great job restoring an old wool rug I found in an antique shop. The rug was filthy with staining and they managed to make it look wonderful again. The staff is friendly and informative. I highly recommend them.
5/5Eric 2015
Responsive, friendly and their rug cleaning and repair services are second to none! Will definitely recommend to anyone.
5/5Emily 2015
I found the staff friendly and the process painless. I went to the Virginia branch and they rushed my order to make it in time for my move.

Angie's List Reviews
A
05/18/2016
Description of work:
Fantastic service in picking up carpets and returning them including moving all furniture. Far better cleaning than you can do in house. Would definitely use them again.
A 02/27/2016
My dealings with Adrian were friendly, courteous and professional. He was specific in his requests of me and we moved from introductions to thank yous without a hitch, even with the unexpected intervention of a historic snow storm. We were unable to pick up our clean rug for a week after the scheduled date. That was no problem at all. My rug was beautifully cleaned. It's fibers remain soft. No shrinking.. Wool flokatis are notoriously difficult to clean. Capital was 1 of only a very few willing to promise satisfaction. We are very happy with our Capital Rug Cleaning experience and would highly recommend this business to anyone with a rug that needs special cleaning.
Description of work:
Cleaned my 50 yr old, 7×10, long-pile wool flokati. Because the shop is located in Alexandria Va and Im located in Charlottesville, Va, I brought my rug to Adrian.
A 07/09/2015
Description of work:
Capital Rug cleaning was a very professional service. There was some miscommunication about he originally scheduled pick up time but they called to confirm the time and were up front that it would be best to reschedule. They were very timely for the rescheduled pick up time and when returning my carpets. The cleaning job was excellent! They explained all the steps in the cleaning process in detail. The price was good and I did do some comparison shopping. Would definitely use them again!!
A 07/07/2015
It went well and the rugs look amazing!
Description of work:
Picked-up three rugs, cleaned the rugs and put stain guard.  They did a great job and have a delightful staff.
A 07/02/2015
Description of work:
Cleaned 3 oriental rugs of various sizes. It went well with the cleaning, and the pickup and drop off.
A 06/30/2015
Very happy with the work done.
Description of work:
Picked up & cleaned 2 rugs
A 04/10/2015
Description of work:
Cleaned two oriental area rugs. Picked up and delivered when done. Took about 2.5 weeks in their plant. Hand-washed. Well wrapped. Representative Wardak Hamidull very polite and pleasant to deal with. Delivery postponed twice due to workload, but handled diplomatically.
A 04/03/2015
Adrian was very professional from the moment he collected the carpets. He was on time and very detailed about the process. The carpets were returned on schedule and they looked terrific. I was just delighted with the result. I would absolutely use Capital Rug Cleaning again.
Description of work:
Carpet cleaning services
A 03/30/2015
Rugs look beautiful, returned to their original spots with careful attention to detail.
Description of work:
Cleaned three rugs
A 01/05/2015
We took advantage of the discount and dropped the rugs off and picked them up ourselves. It took two weeks to have the rugs cleaned, but they did a very good job. The rugs were wrapped to protect them when we picked them up.  We would highly recommend Capital Rug Cleaning.
Description of work:
Cleaned three 9X12 oriental rugs.
A 12/23/2014
The turnaround time was about 2 weeks. That was fine. I was shown the facility and shown how the rug was to be cleaned. It was a good job considering that the rug is 40 years old. The price was $3.50 per square foot for wool. Scotch Guard was an additional charge. I was notified when the rug was completed and I picked it up. I got a discount for bringing it in and picking it up.
Description of work:
I took a small wool hall runner to be cleaned.
A 10/27/2014
Did a wonderful job
Description of work:
Cleaned two big room rugs
A 12/31/2013
The repair work was outstanding. You cannot tell where any of the rather extensive damage done by the family feline were. The binding of this carpet was also almost completely replaced. They also cleaned this carpet and one other. The cleaning was on the same high level as the repair. All work was done on schedule. Pickup and delivery were within ten minutes of the promised time.
These guys are great. I'll use them again at the drop of a hat!
Description of work:
Capital Rug Cleaning did extensive repair to an 8′ x 12′ Persian rug. They also cleaned this rug and an 8′ x 10′ Oriental rug.
A 10/21/2013
These guys did a great job!. We took one smaller rug in first that had been badly stained and smelled of cat urine. They were especially careful to make sure that whatever they did would not make the colors in the rug run. Did a fantastic cleaning job, so we used them again for the second, larger rug. Again, results were exceptional. They do all the work themselves (family owned) in a small industrial suite just off Solomon's Highway in Severna Park. A little tough to find the first time, but once you do, it's easy. Their prices were significantly below other estimates.
There was no effort to up-sell or get me to purchase anything I didn't need or want. They understand that real oriental rugs can be tricky to clean, especially about colors running and drying thoroughly. They got out the urine stains and the smell, something I didn't think was going to be possible. Will defiantly use them again. There is a discount if you deliver the rug to them. Only issue I had was it took them a bit beyond their time estimate to do both of the rugs (2 weeks vice 1 wee). But the results were worth it.
Description of work:
Cleaned two Morrocon rugs that had cat urine stains and smell.

Yelp Reviews
Very pleased with Capital Rug Cleaning. They were able to give me the price before I brought my rug to them. They will also pick up and deliver if needed. Our two rugs came back clean and ready for our new addition. They are very knowledgeable, friendly, and pleasant to work with. I will definitely be using them again. A family business. You will be pleased.
5/5Bruce 3/15/2017
Very good service…on time and a pleasure to do business with!
5/5Valentina 5/2/2016
This was the smoothest process I've ever gone through to get an appraisal on anything. Adrian was super professional and knowledgeable, and he gave me great options for my oriental rug. I will definitely recommend CRG to anyone who asks!
5/5Mary 4/22/2016
Excellent service and for a great price. Very knowledgable about fine rug care. I appreciated the pick up and delivery service — very accommodating and friendly. I will call them again, and I highly recommend their services!
5/5DC 4/21/2016


 These folks know what they're doing. Adrian from Capital Rug Cleaning arrived on time to pick up our oriental carpet, explained exactly how the rug would be cleaned and told us how long it would take. Two weeks later he returned with a carpet (again at the time promised) that has been much enhanced by the process. The colors are more vibrant, and the rug is soft to the touch. All in all a great result and a very positive experience. We will do business with Capital again.
5/5Marcela 3/23/2016
Capital Rug Cleaning is a small family business owned by Mr. Hamid, who is clearly an expert in all types of rugs and does appraisals as well that can be accepted by insurance companies. He and his son cleaned three of our prized Iranian carpets by hand and soft brushes with cold water and appropriate rug shampoo – no rotating machines or hot water. The result and colors are as amazing as when we first purchased them. While we do not wear shoes in the house and have no pets, the carpets are used daily. This small family business is well worth the value of service received and the distance it took to get here (we stay out in Fairfax City, VA). They even identified and did a small repair for free, that while small, could have resulted in damage years down the road because the carpet could have started to unravel. We are extremely satisfied with their services.
Kathy 3/21/2017