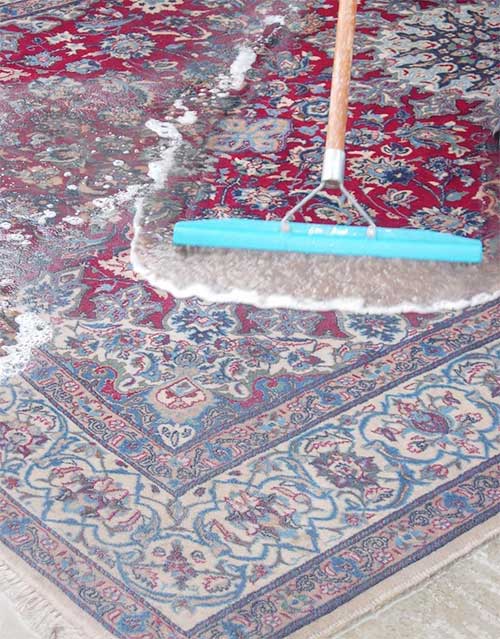 Professional Rug Cleaning and Repair Services
Hello & welcome! We're a full-service rug care company backed by over 25 years of experience. Schedule your Free pickup & delivery today. Our service areas include Maryland, Washington DC, and Northern VA.
Not Recommended
We do not use or recommend rotary machines, wash-tubs, or in-home rug cleaning by commercial wall-to-wall carpet cleaners.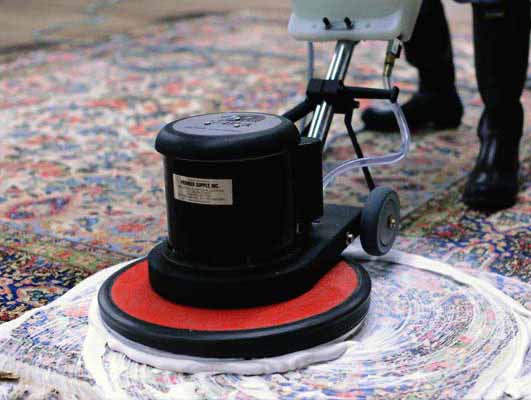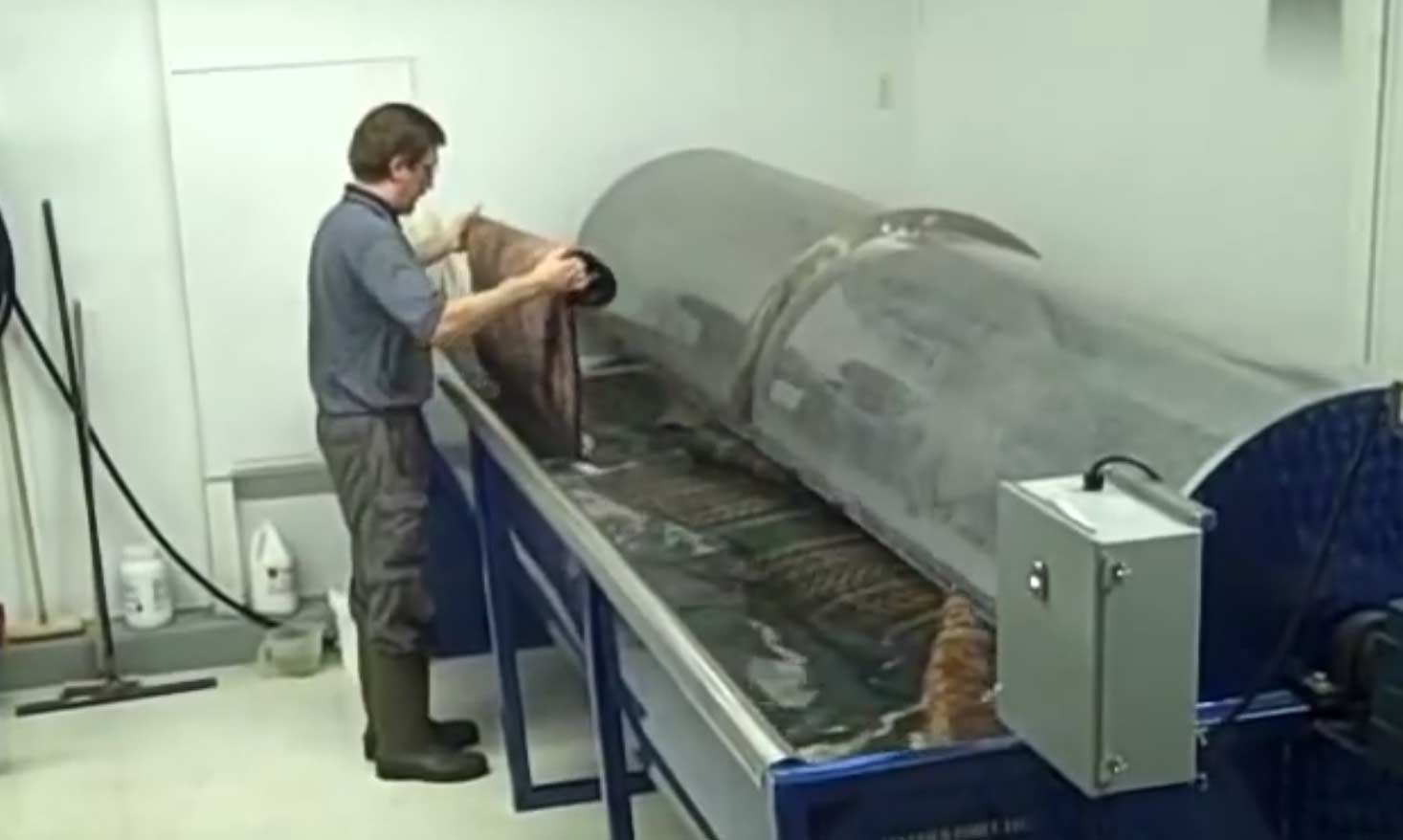 Our Process
In-Plant Rug Cleaning for Area Rugs, Persian & Oriental Carpets
Two rugs are never washed simultaneously – never share the same unclean water.
This eliminates cross-contamination problems.
No color damage, pile distortion, shrinkage, or odor.
Every rug is hand-washed individually with attention to detail & care. This method is more time consuming but yields the best results.
Inspection & Color Fastness
Dusting
Hand-Washing
Rinsing
Drying
Fringe Grooming
Wrapped
End Result- Cleaner & Healthier Rug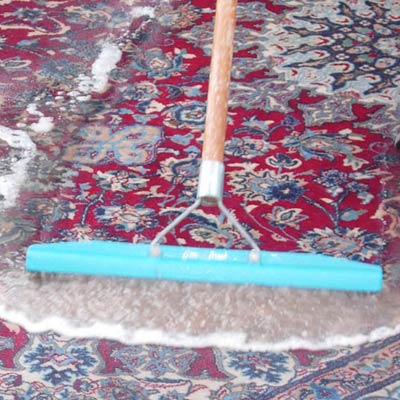 We provide in-plant rug cleaning for Navajo, Turkish, Afghani, Persian, Oriental, and other hand-woven rugs. Oriental and area rugs are made with delicate materials such as wool, silk, cotton, a unique blend…
Testimonials
"I was shown the facility and shown how the rug was to be cleaned. It was a good job considering that the rug is 40 years old."

"They were also very nice and knowledgeable – Fantastic work. I just picked up my white carpet and was worried it was beyond salvaging, but these guys made it look like new."

"Capital Rug Cleaning did extensive repair to an 8×12 Persian rug. They also cleaned this rug and an 8×10 Oriental rug. The repair work was outstanding."

"Professional from the start. Their prices were incredibly affordable, and they even picked up and dropped off our carpets."

"They offered convenient pick-up and delivery, which was a huge plus. I highly recommend using them for rugs you want treated well."

Why Us?
Trusted, dependable, & highly recommended.
Superior quality, service, and exceptional value.
Business practices built on honesty and integrity.
Recognized industry leader in fine rug cleaning and care.
Over 20 years of industry experience.
Save 20% when you drop-off your rug.
7-day turnaround time.
Free pickup & delivery.
Provide free in-home estimates.
No charge spot cleaning or moving furniture.
Services
Hand Woven Rug Cleaning
Hand Hooked Rug Cleaning
Tapestries Cleaning
Water/Flood Rug Damage Restoration
Rug Stain Removal
Flokati/Shag Rug Washing
Wool Rug Cleaning
Wool and Silk Rug Cleaning
100% Silk Rug Cleaning
Cotton Rug Cleaning
Oriental Rug Repair and Restoration
Antique Rug Restoration
Edge & Fringe Repair, Binding, Overcasting & Patching
Persian Rug Repairs
Reweaving Holes & Rug Tears
Insect & Moth Damage Restoration
Rug Appraisals
Rug Storage
Rug Padding
Rug Consultations