RUGMARK is a global nonprofit organization working to end illegal child labor and offer educational opportunities for children in India, Nepal and Pakistan.
Overview
RUGMARK rugs are hand-knotted in Nepal using 100% Tibetan wool – simply the finest wool in the world.
$20M worth of handmade rugs were certified by GoodWeave in 2003 (export value)
GoodWeave inspectors rescued an average of 15 children per month in 2003
More than 4.3 million carpets carrying the GoodWeave label have been sold in Europe and North America since 1995
When you purchase a RUGMARK carpet, you can also take pride in knowing that:
A portion of the price helps to pay for the rehabilitation and education of former child weavers
You are helping to raise awareness about the disturbing problem of child labor in the carpet industry
You are letting carpet retailers know that you will not purchase carpets made by children
The loom on which your carpet was made is registered with RUGMARK
RUGMARK inspectors have open access to the factory or loom where your carpet was produced.
About The Technology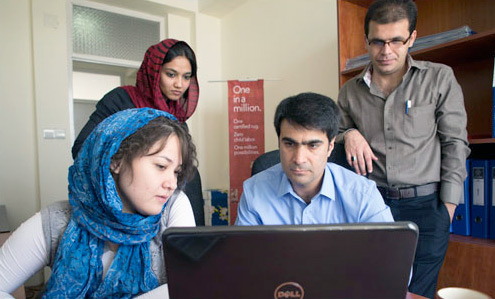 By providing robust data management, the FileMaker solution has helped reduce child labor in handmade carpet manufacturing by three-fourths, from 1 Million to 250,000 children, in Nepal, Afghanistan and India.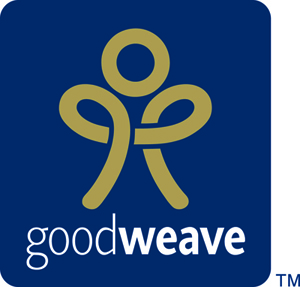 Each rug is individually marked with the RUGMARK certification that ensures that no child labor is used in the production process. One can trace the origin of your carpet ­- all the way back to the loom — by providing RUGMARK with the certification number on the label adhered to the back of your carpet.
The RUGMARK label offers you the best possible assurance that no child labor was used in the manufacture of your carpet or rug.
Facts and Figures by Region
India
Between 200K & 300K children are involved in the carpet industry in India, the vast majority being in Uttar Pradesh. (South Asian Coalition on Child Servitude)
Six GoodWeave schools and one rehabilitation center provide education to 1,860 former child weavers in India (as of December 2003).
269 Indian exporters, representing approximately 15% of all registered carpet looms, are licensed by GoodWeave, India (as of December 2003).
Nepal
1,760 children have been rescued for GoodWeave rehabilitation in Nepal since 1996 (as of August 2004).
517 manufacturers representing 70% of Nepal's carpets exports are inspected by GoodWeave (as of August 2004).
In 1996 an estimated 50% of Nepal's carpet weavers were children. Four years after GoodWeave launched in Nepal this figure dropped to less than 5%. (UNICEF, State of the World's Children, 1997; UNICEF, Situation Analysis of Child Labor in Carpet Industry of Nepal, September 1999).
Pakistan
21,045 looms are registered with GoodWeave Pakistan (as of December 2003).
GoodWeave Pakistan operates two schools in Southern Punjab providing education to 200 children from carpet producing communities (as of December 2003).
In just 138 villages in Pakistan's Punjab region 13,700 children, 75% of whom are girls, are engaged in carpet weaving. (ILO-IPEC, 2001)