Never clean rugs inside the home.
Cleaning a rug is not an easy task, especially because rugs themselves are so delicate even with their somewhat complicated fibers. While Oriental rug cleaning at home might seem like a quick and easy way to go about it, this is actually the worst thing you can do and can cause much more damage and mess than what you began with.
So what is the best way to have your area and Oriental rugs clean? Read on for step-by-step excellent recommendations.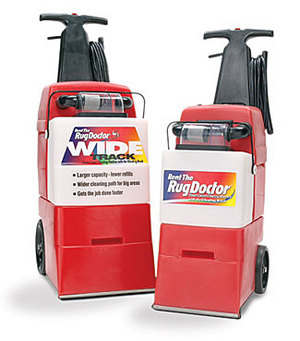 Carpet cleaning machines are a great idea in theory for area cleaning at home – the surface of a rug (leaving the dirt and grim at the foundation of the rug pile), but when it's time to deep clean your rug, they just don't cut it.
Instead, do an online search for a local and reputable, professional rug washing company. Many rug washing companies offer free pickup and delivery for local customers and even offer a discount when you drop-off your rugs for cleaning. The turn-around time is usually between 5-10 business days.
Detailed & Unique Rug Cleaning Process
At Capital Rug Cleaning, the absolute first thing we do before deep cleaning your rug is look for preexisting conditions/damages and then test the rug dyes/fiber colors, which are inspected for fading or running. Complicated fibers and layers within rugs tend to hold much more dirt and grime than we can see with our naked eye.
The rug is soaked front and back with plenty of clean, cold water. A rug shampoo is applied and the rug is hand-washed going the way of the pile. All work is gently done by hand to insure that no damage is caused. Your rug is then rinsed safely and gently – front and back to remove the remaining shampoo, contaminants and particles completely.
We make sure no residue of any cleaning or spotting agents is left in the rug. The clean water is extracted from the carpet using an extraction vacuum (only time a machine is used). It is carefully hung to dry in a temperature controlled room – filtered air drying conditions, with no allowance for growth of mold or bacteria. This process takes between 24-48 hours depending on the rug.
After your rug is completely dry, we'll wrap it for protection against dust and environmental soils. A friendly call will be made to remind you that the rug is ready for pick up or we'll schedule a delivery time best for you. When your rug is delivered, it will be placed exactly where you desire. We will move furniture for no additional charge.
While there are always ever-evolving advanced with the times methods for cleaning a rug, sometimes the age-old ways work the best.