Capital Rug Cleaning is experienced and equipped to wash, disinfecting, and restore your flood-damaged carpets and rugs back to their healthy state. Use the form below to schedule your free pickup.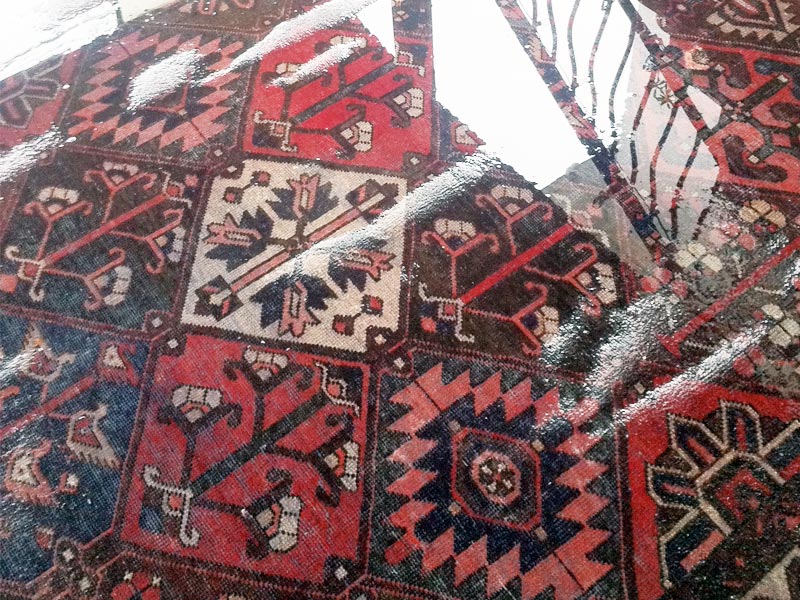 Rug Flood Damage Cleaning & Restoration Services
Mold Prevention: The last thing you want to do is roll up the wet rug and leave it laying to the side of the house or garage. We do not recommend hanging your rug outside in the hopes that it will solve the problem. The dry foundation will crack, the rugs pile will harden, and the rug will smell.
Rug flood or water damage accidents should be taken care of immediately, especially for hand-woven rugs, wool, silk, Persian rugs and carpets.
Oriental and wool rugs absorb a large amount of water. In this case, high amounts of bacteria and mold may reside inside the pile and construction of the rug if your rug is not cleaned right away.
Water Damage Rug Cleaning Process:
Drop-off your rug or request a pickup
We use green cleaning products and Eco friendly solutions.
Rug cleaning and repair services are preformed at our plant.
Extract the water to prevent the rug to get mold or color run and bleeding.
Hand-wash the rug with pure water and shampoo to take care of the dirt and bacteria deposited in the pile.
Rinse the rug thoroughly to make sure there is no residue left in the carpet.
Drying – We make sure the rug is completely.
Free delivery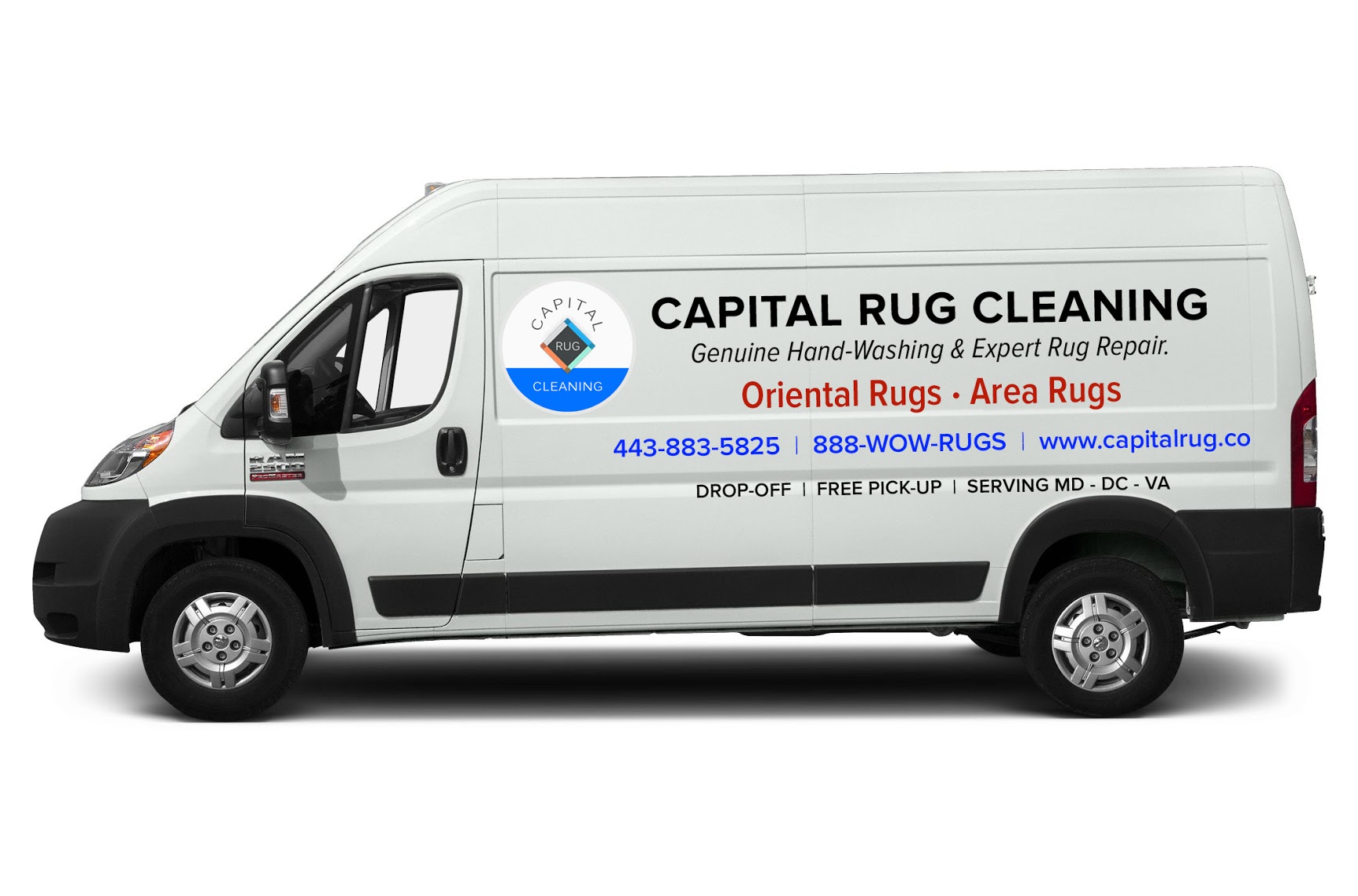 Schedule Home / Office Pickup
Please use the form below to schedule your free pickup. We'll get back to you within 30 minutes to confirm your appointment during business hours.
What to expect when you schedule with Capital Rug Cleaning